Stronger Together for Duke Children's
Have you ever wanted to show your support for Duke Children's, but you weren't sure where to start? Duke Children's Development has easy tools for you to host your own online fundraiser, virtual or in-person event, or celebration in honor of Duke Children's!  
Duke Children's is here for you, but it needs your continued support to provide world-class patient care, perform life-changing pediatric research, and educate the pediatric providers of tomorrow. We want YOU to join the Duke Children's team! Together, we can be strong for Duke Children's.
We have numerous virtual fundraising options for you and our team is here to help you succeed! Please don't hesitate to reach out to dukekids@dm.duke.edu if you have any questions!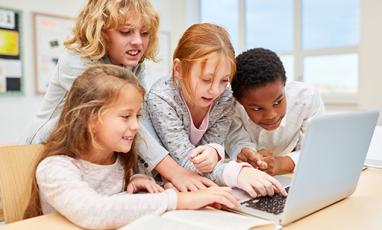 Create an online fundraiser to support the cause you care about at Duke Children's!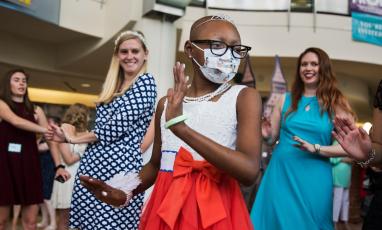 Host an event in support of Duke Children's!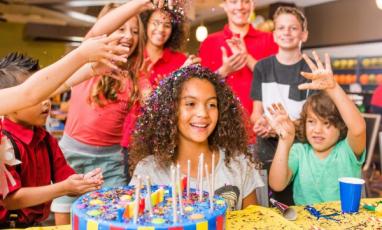 Celebrate a birthday or anniversary by giving back -- it is easy to have your own fundraiser for Duke Children's!
 
Featured Fundraiser - Celebrating George, Supporting Research 
The Wudel Family is working to raise $50,000 in honor of the first birthday of their daughter, George:
"So much feels like a blur since our pregnancy when we heard, Your daughter has 'Turner Syndrome and some heart defects.' Going through surgeries, hospital stays, heart caths, and countless appointments at Duke, has not been without agony. But it has been the people at Duke Children's, especially Duke Pediatric and Congenital Heart Center—the cardiologists, nurses, surgeons, therapists, sonographers, support staff, and fellow parents—that have offered and continue to offer honesty, hope, and healing so George, and we, may thrive. There is deep comfort in knowing George is in the hands of the best.

Out of our deepest gratitude and admiration for all that this program and team means to our family, and thousands more families like ours, we, with your help, hope to play a small part in raising money for scientific research around congenital heart disease. We're wanting to raise $50,000 that interfaces directly with CHD patients and families at Duke Children's. We want to lessen those blurry, overwhelming moments for families with more direct funding and scientific research programs that continue to enhance cohesive, quality care."
Support the Wudel Family Fundraiser and the Duke Pediatric and Congenital Heart Center.