BECOME A PATIENT AMBASSADOR
2023-2024 Duke Children's Champion Patient Ambassadors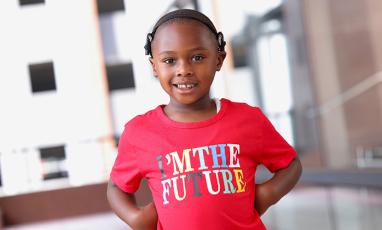 Anthony is four years old and lives in Red Springs, NC. His favorite color is red and he loves the outdoors and books. Anthony received a cochlear impact when he was one year old, and visits Duke Children's regularly for audiology appointments.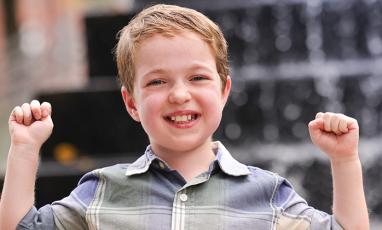 Braeden is 8 years old and lives in Greensboro, NC. He loves baseball, basketball, and playing Legos. Braeden has a twin brother and two big sisters; he has had multiple open heart surgeries at Duke Children's.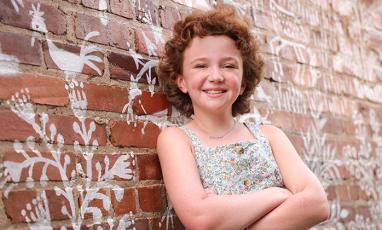 Harper is 10 years old and lives in Durham, NC. She loves riding her horse and playing with her dogs. Harper is still receiving treatment for leukemia, but is looking forward to finishing her treatment and ringing the bell soon! 
Samantha is 10 years old and lives in Wake County, NC. She loves Girls on the Run and singing in chorus. Samantha is the first pediatric neuro-oncology patient at Duke to complete a clinical trial for a new brain tumor treatment.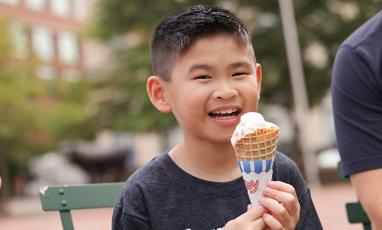 Zach is 9 years old and lives in Raleigh, NC. He loves Legos, his older siblings, and his Duke doctors. Zach received his new kidney from a living donor last summer. 
SHARE YOUR DUKE CHILDREN'S STORY
If your child is a current or former patient and you are looking for a way to deepen your connection to Duke Children's, consider becoming a Duke Children's Patient Ambassador.
Families who join our Patient Ambassador Program are presented a variety of opportunities to get involved with fundraising and awareness campaigns throughout the year. Patient family involvement in these events and activities helps strengthen our donors' connection to Duke Children's, ultimately helping us to raise more support for clinical programs, research, and other areas at Duke Children's that need funding. There are two levels of the Patient Ambassador Program
Champion Patient Ambassador
Champion Ambassadors are selected annually and serve as the faces of Duke Children's fundraising for a 12-month period ranging from September 1 - August 31. These individuals are featured in direct mail and email campaigns and will be our initial asks for events requiring a patient family speaker or presence. Champion families must commit to attending specific events on a monthly basis and be available and responsive to communications. We are piloting this program in the 2023-2024 year and, if successful, will continue with the model moving forward, selecting four to six new Champion families every year. 
Volunteer Patient Ambassador
Volunteer Patient Ambassadors are are a self-selected group Duke Children's patient families who are willing to volunteer their time and share their stories at events throughout the year. These families do not have hard commitments and can instead pick and choose involvement based on opportunities as they arise. Opportunities are shared via a monthly e-newsletter and/or are sometimes provided on an individual basis depending on needs such as geographical location, patient age, and patient diagnosis type. Opportunities open to all Patient Ambassador families include: 
Attending Dance Marathons. 
Visiting participating stores during their corporate fundraising campaigns to thank and encourage associates, including Walmart, Sam's Club, Costco, Publix, Dairy Queen, Ace Hardware, and more. 
Sharing Duke Children's fundraising news on social media. 
Allowing your Duke Children's story to be shared online or in print. 
Participating in the MIX 101.5 Radiothon via an interview (invitation only).
Write thank you cards and make thank you phone calls (with guidance from Duke Children's staff). 
All Volunteer Patient Ambassadors must complete a short intake form, a HIPAA permissions form, and submit 3-5 photos. If you are interested, please contact Lindsay Gordon-Faranda at lindsay.gordon@duke.edu. 
Not being able to participate in some of the physical activities of other middle school kids can be crushing.  But Benjamin's being a patient ambassador gives him an understanding of a bigger world.  Being an ambassador reminds him he is more than his pain.
Ruth Pappas, patient ambassador mother
To learn more about becoming a Duke Children's Patient Ambassador, please fill out the form below and we will be in touch with you soon!
If you have additional questions about the Patient Ambassador Program, please contact Lindsay Gordon-Faranda at lindsay.gordon@duke.edu.