Philanthropic Leaders for Children's Health
The Duke Children's Society is a special group of annual donors committed to the Duke Children's mission of clinical care, pediatric research, and provider education that will impact children not just in Durham, but around the world. Support from members of this society provides the philanthropic leadership for this critical work.
This society honors the generosity of supporters who have given $2,500 or more during a fiscal year (July 1 – June 30) to Duke Children's. The impact of your generosity is significant as we continue our mission to provide hope and healing for the children and families we treat. Your Duke Children's Society commitment helps us continue our mission to build a healthier tomorrow for our children.
Please make your gift today! For more information, contact Amelia Howle at amelia.howle@duke.edu. 
 
In recognition of your Duke Children's Society membership, you will receive the following benefits:
Special invitation for two people to a Duke Children's annual event
Your name listed on the Annual wall in the Duke Children's Health Center and the Leadership Society or Innovators Society wall in Duke Clinic
Subscription to Stories magazine twice a year and The Bounce quarterly
e-newsletter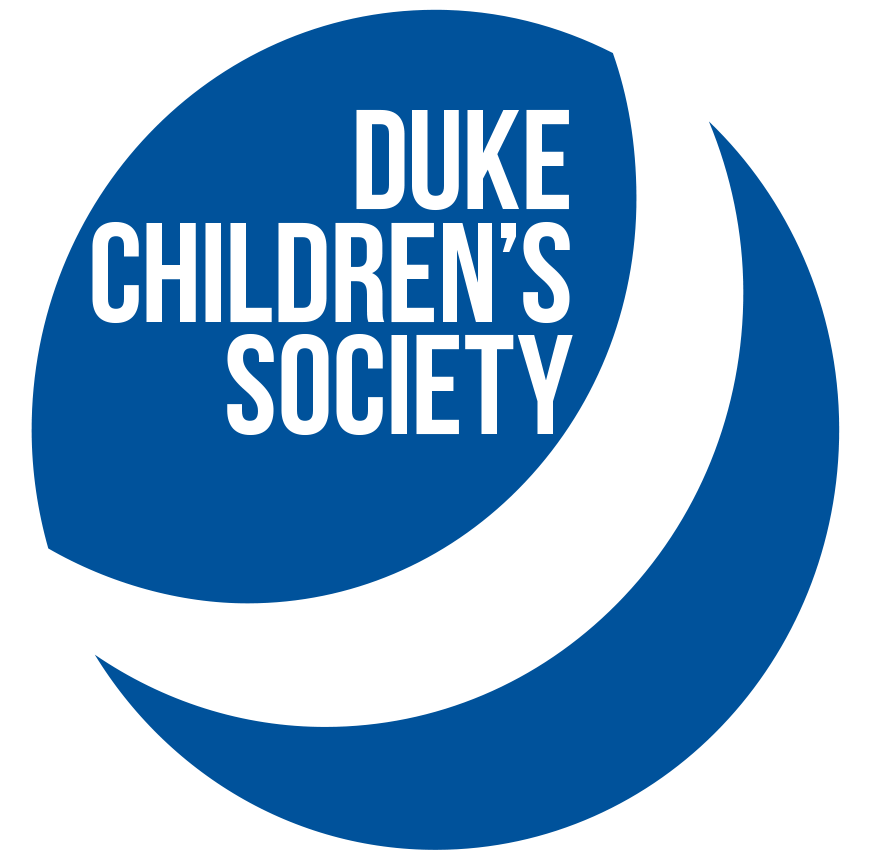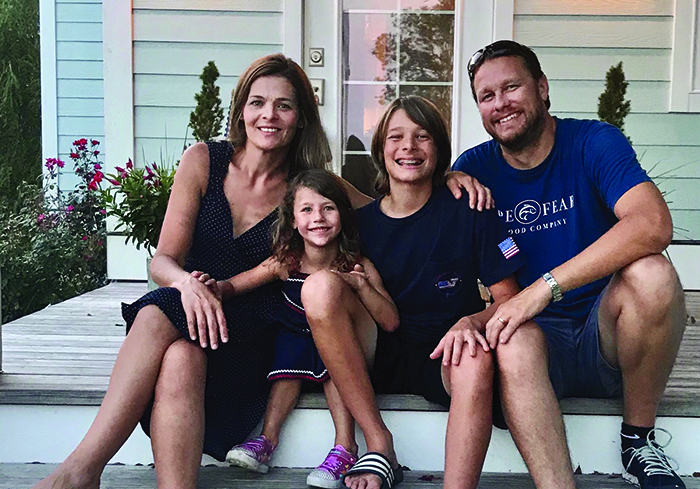 "The care my daughter has received has been everything to our family. The entire staff truly became our family, and we are forever grateful. Duke means the world to us."
Nicole Trawick
Duke Children's Patient Parent
Duke Children's Society Member
Duke Children's Society Levels: 
Partners - $2,500
Your Partners level gift can provide 11 infant seats to comfort and soothe babies in the Intensive Care Nursery.
Champions - $5,000
Your Champions level gift can fund the pet therapy research program for over a year to comfort and calm children receiving treatment.
Leadership - $10,000
Your Leadership level gift can cover the cost of 20 3D-printed hearts for planning complex pediatric heart surgeries.
Innovators - $25,000
Your Innovators level gift can provide an advanced patient simulator to train neonatology teams in the care of pre-term babies.
The Duke Children's Hero Award
The Duke Children's Hero Award is presented to individuals who have shown an exceptional commitment to furthering Duke Children's mission of providing the best medical care to every child. The honoree or honorees must be advocates, supporters, partners, and friends of Duke Children's who are willing to devote their own time and resources to help our patients, providers, researchers, and staff. The award was established in 2018 to show our gratitude to those who hold Duke Children's in a special place in their hearts.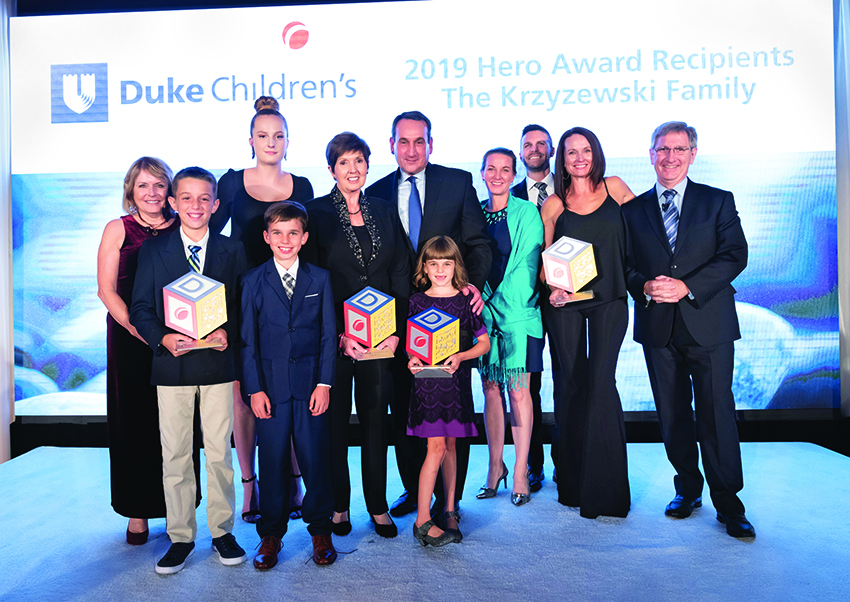 YOUR GIFT CREATES A BRIGHTER FUTURE FOR CHILDREN IN NEED
We appreciate gifts of any size, making sure that your generosity is used to advance medical care and provide a better tomorrow for our children. You can choose a dollar amount to give now, or continue exploring more ways that you can support Duke Children's.