Duke Children's Charity Stripe Challenge
The Duke Children's Charity Stripe Challenge
This ongoing fundraising initiative will combine the power and passion of Duke Men's Basketball with a highly engaging fundraising campaign to benefit Duke Children's. Prior to tipoff at every men's basketball home game during the 2021-22 season, a different Duke personality or celebrity guest will walk out on the court with the game host, step up to the "charity stripe" and shoot a foul shot to help raise money for Duke Children's. A made shot will earn $1,000 and a missed shot is worth $500.
Even if you can't be at Cameron Indoor Stadium this season, you can join the Charity Stripe Challenge Fan Pledge! Choose a fixed amount to pledge for every free throw made by the Blue Devils during the 2021-2022 season, or choose to make a one time pledge to show your support. Approximately 550 free throws are made during a typical season. At the end of the season, your total pledge will make a significant impact for the patients at Duke Children's!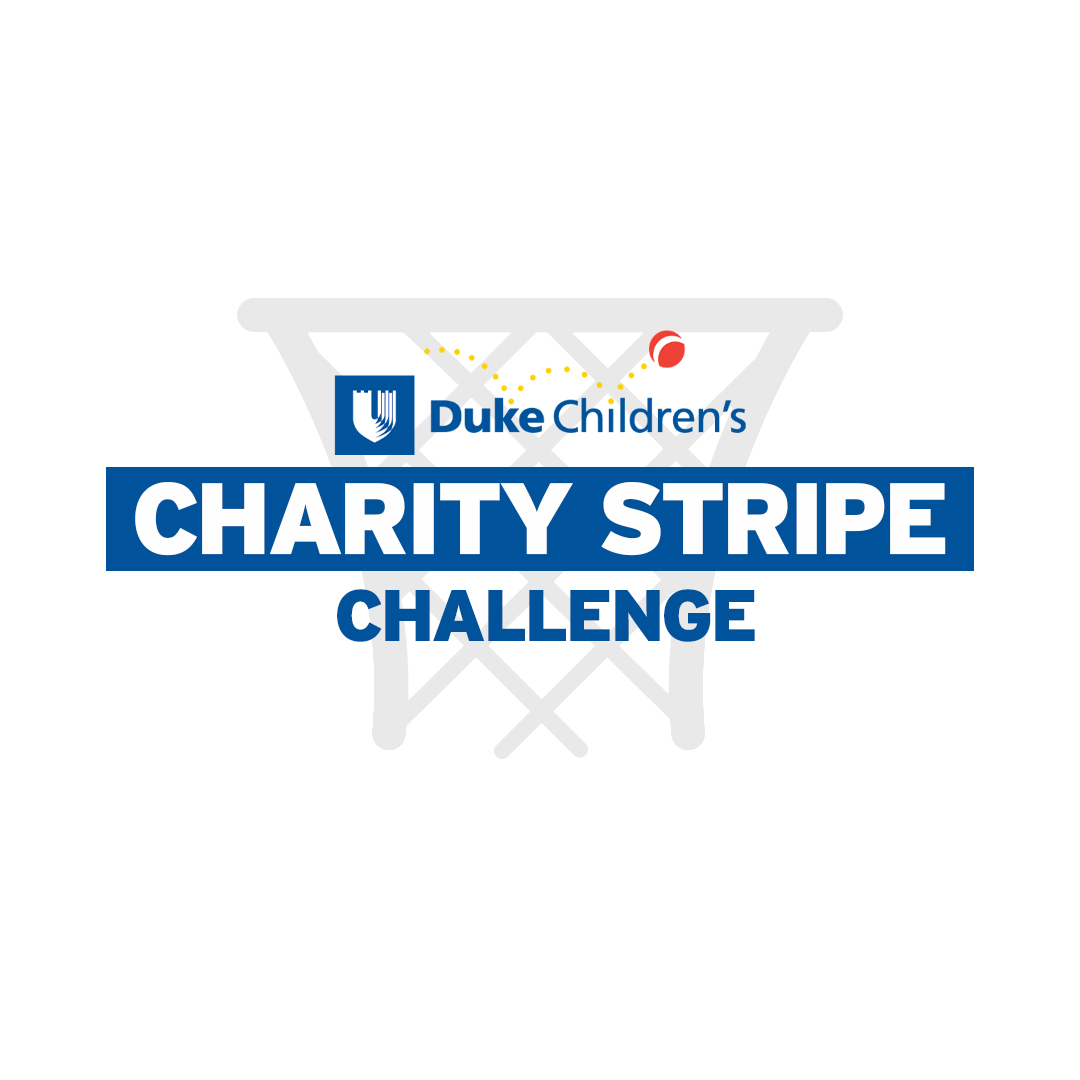 Host a game
The Duke Basketball experience is unlike any other! Help us make this season even more special by hosting a game!

Game hosts sponsor individual games and get to walk out on Coach K court with the Charity Stripe Challenge celebrity free throw shooter.  Additionally, game hosts receive numerous benefits including: two lower level tickets to their sponsored game, parking, pre-game hospitality, a Coach K autographed Duke basketball, and a commemorative photo with the celebrity shooter.
For more information contact Debbie Taylor at debra.l.taylor@duke.edu.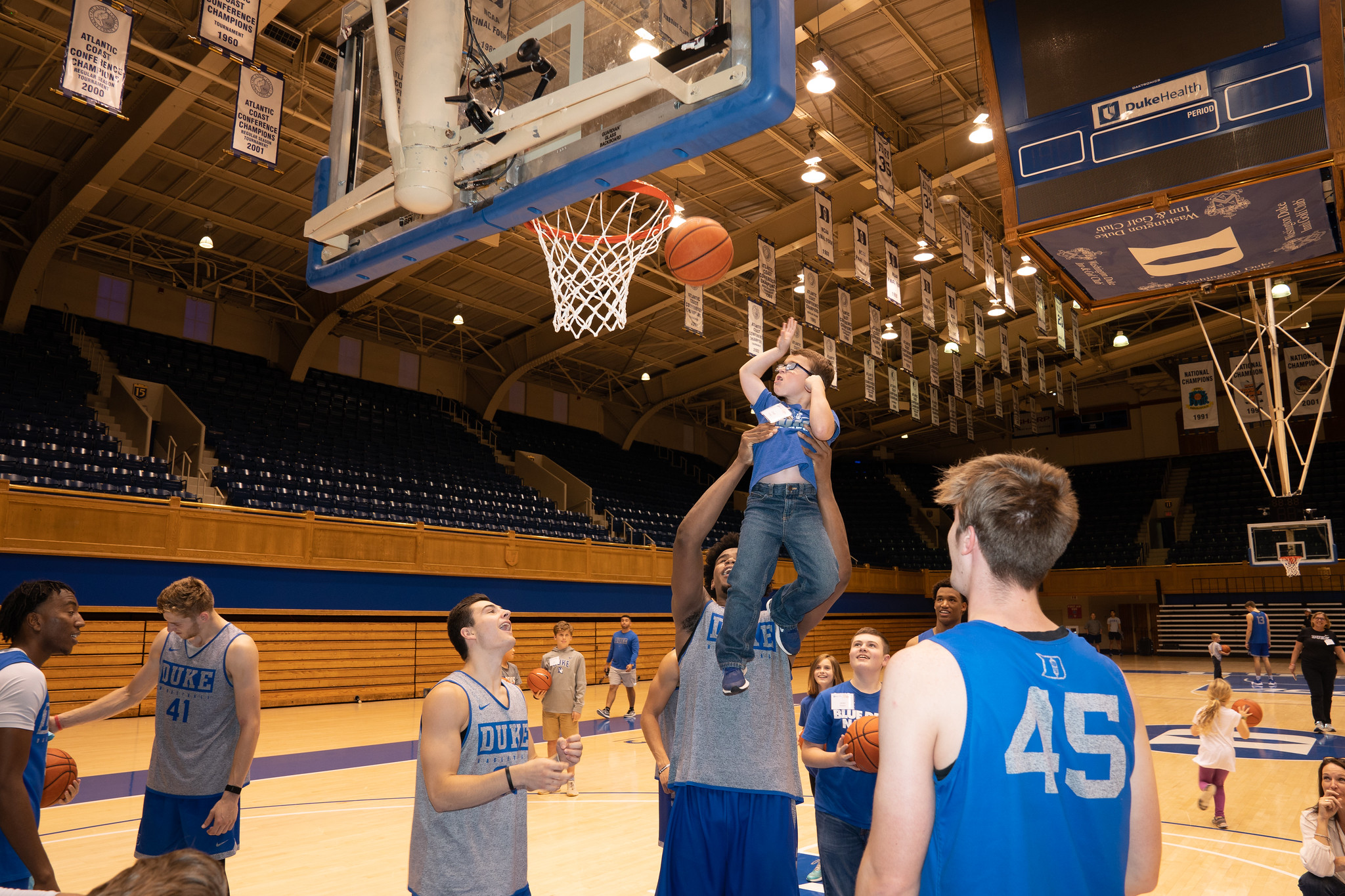 YOUR GIFT CREATES A BRIGHTER FUTURE FOR CHILDREN IN NEED
We appreciate gifts of any size, making sure that your generosity is used to advance medical care and provide a better tomorrow for our children. You can choose a dollar amount to give now, or continue exploring more ways that you can support Duke Children's.