Duke Children's Charity Stripe Challenge
The Duke Children's Charity Stripe Challenge
The 2021-2022 Charity Stripe challenge raised $107,836.30 for Duke Children's! 
This ongoing fundraising initiative will combine the power and passion of Duke Men's Basketball with a highly engaging fundraising campaign to benefit Duke Children's. The first challenge was held during the 2021-2022 season. Prior to tipoff at every men's basketball home game during the season, a different Duke personality or celebrity guest walked out on the court with the game host, stepped up to the "charity stripe" and attempted a foul shot to help raise money for Duke Children's. A made shot earned $1,000 and a missed shot was worth $500.
Fans who couldn't be at Cameron Indoor Stadium last season were also able to join the Charity Stripe Challenge Fan Pledge! Fans could choose a fixed amount to pledge for every free throw made by the Blue Devils during the season, or could choose to make a one time pledge to show their support. Approximately 550 free throws are made during a typical season. At the end of the season, the total pledges made a significant impact for the patients at Duke Children's!
Duke Children's Charity Stripe Fundraising
498 free-throws made this season 
$107,836.30 Charity Stripe Challenge total dollars raised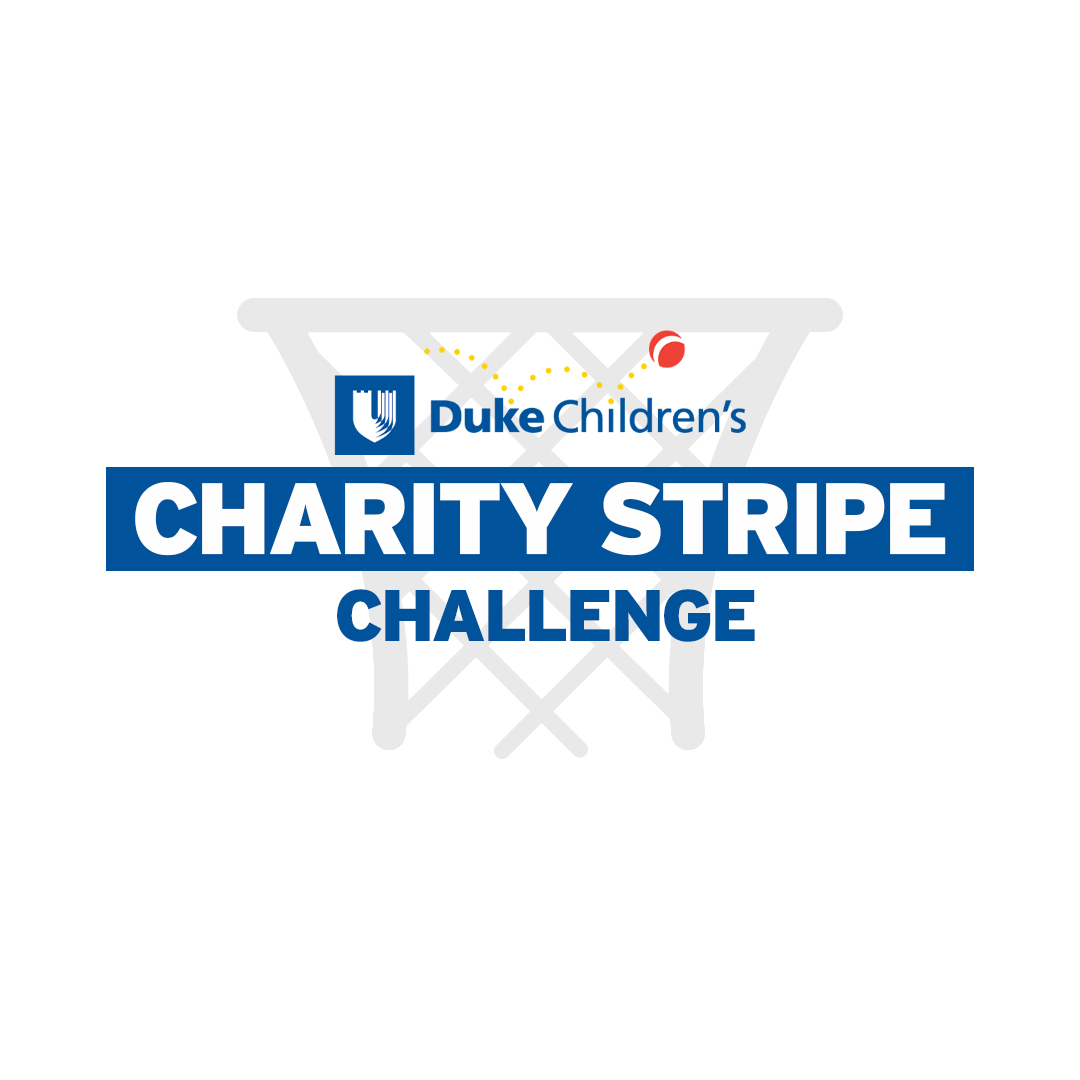 Host a Game
Being a Game Host includes:
Walking on the Cameron Indoor Stadium court before tipoff, being introduced to fans as the GAME HOST, and presenting a basketball to a celebrity free throw shooter. (Identity of the celebrity shooter will be revealed the day of the game.)
Two tickets in Section 19 (lower level, mid-section), free throw line area, behind the visiting team's bench.
Pre-game hospitality in The Bill Brill Media Room for two.
Parking pass for the Science Drive garage.
Personalized Coach Scheyer autographed basketball.
Photo with the celebrity shooter.
2022-23 Season
| | |
| --- | --- |
| Non-Conference | $5,000 Donation |
| ACC Level 1 | $10,000 Donation |
| ACC Level 2 | $15,000 Donation |
| Duke vs. North Carolina | $25,000* |
*Be the host for this historic rivalry, sitting close to the action for Coach Scheyer's first match up with the Tar Heels in Cameron Indoor Stadium. Includes pre-game reception at the Washington Duke Inn.