Duke Athletics Partnerships
Go Duke! 
Duke Children's is fortunate to partner with several athletics teams across Duke who hold annual fundraisers for clinical care, pediatric research, and physician education. Each team has made it simple for interested donors to support their efforts. Currently, the Duke Men's and Women's Golf teams, the Duke Baseball and Duke Softball teams, and the Duke Swimming and Diving team hold fundraisers for Duke Children's. Read on to learn how you can support these teams in their fundraising endeavors. 
Birdies for Babies
Duke Men's and Women's Golf has supported the Duke Children's Intensive Care Nursery and Pediatric Intensive Care Unit through the Birdies for Babies program since 2018, raising over $89,000 for Duke Children's. The sixth year of Birdies for Babies is kicking off with the 2022-2023 season. Those interested in supporting Duke Golf's partnership with Duke Children's can make pledges per birdie. If the Blue Devils register an eagle (counts as two birdies), albatross (three birdies) and hole-in-one (four birdies) they will count as stated.  
Make your pledge to support Birdies for Babies.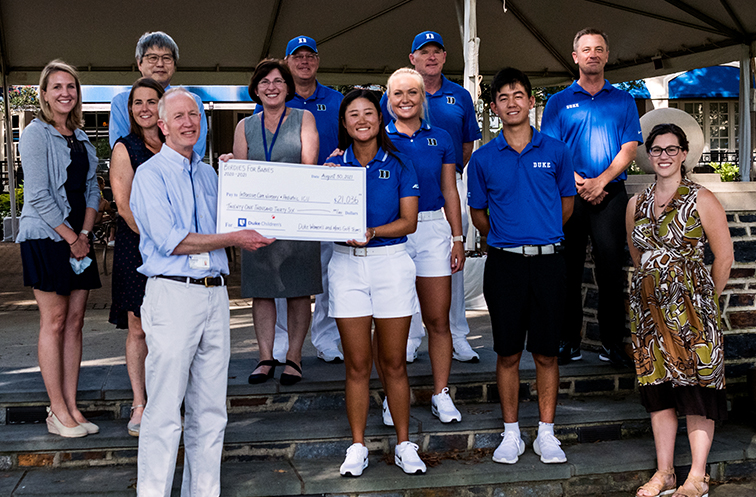 K's 4 Kids' Cancer
Duke Baseball team launched K's 4 Kids' Cancer to support the Duke Children's pediatric oncology patients and care team. Help the Duke baseball team strikeout children's cancer by making a pledge for every strikeout that Blue Devil pitchers rack up. Or if you prefer the offensive side of the game, support the first season of Bases 4 Babies by making a pledge for every base reached this season. All funds go directly to support cancer research and patient care at Duke Children's Hospital.
Make your pledge to support K's 4 Kids' Cancer and Bases 4 Babies.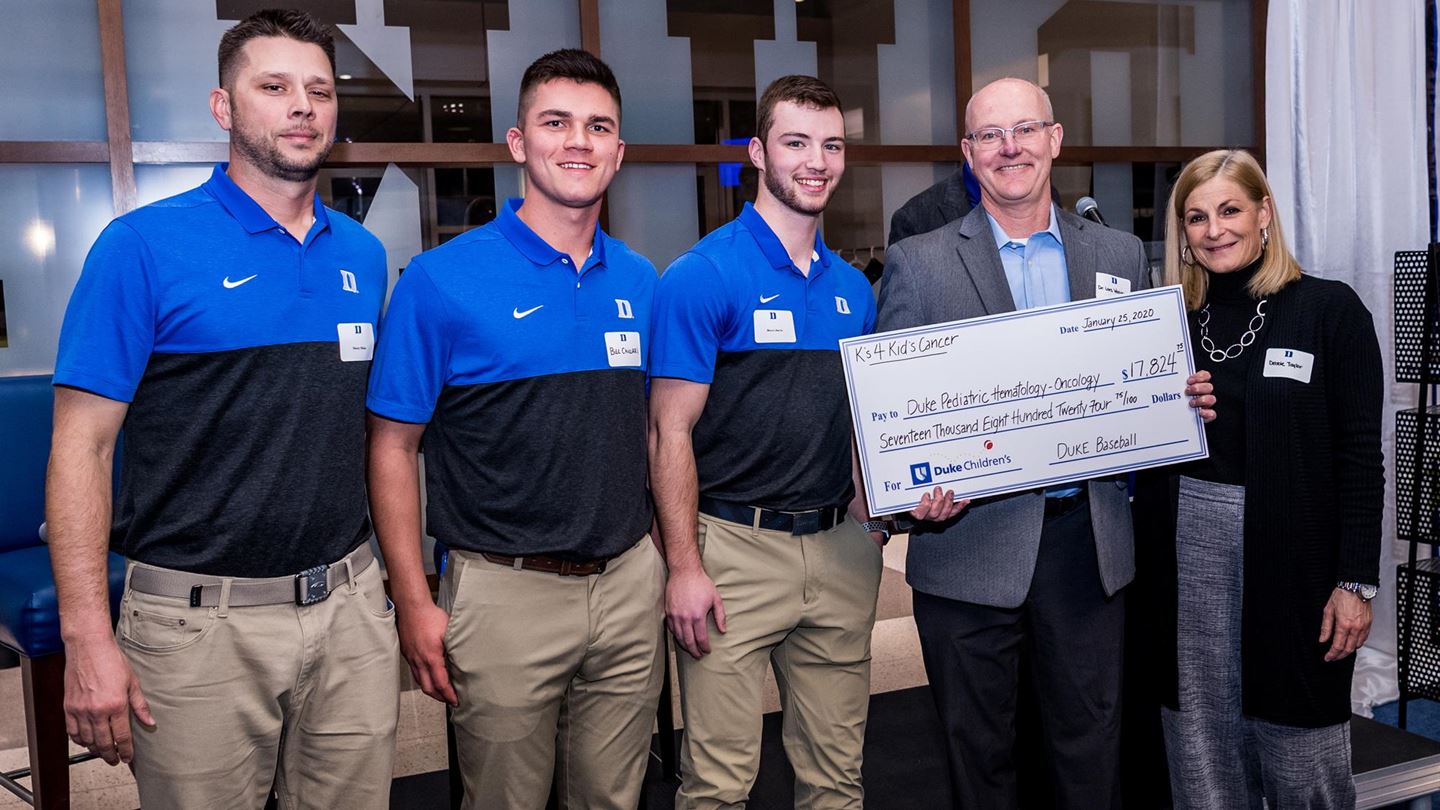 Big Waves for Little Hearts
Big Waves for Little Hearts is the Duke Swimming and Diving program's partnership with the Duke Pediatric & Congenital Heart Center. The team will raise money for the center by earning points against opposing teams in competitions. Donors can pledge dollar amounts per point earned.
Make your pledge to support Big Waves for Little Hearts.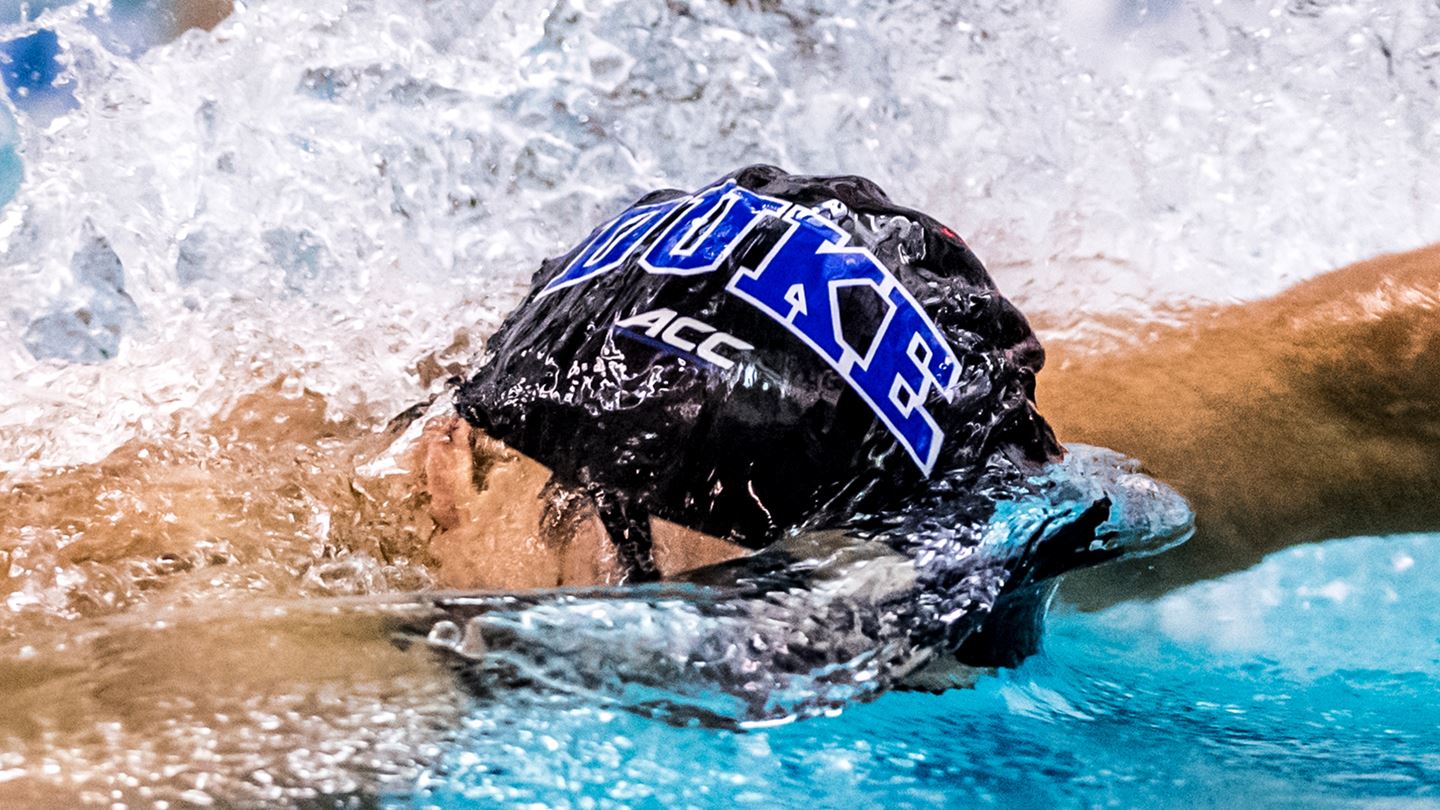 This project comes from the realization of the privileges of being part of Duke University. As a member of this prestigious community as well as an athlete on the Duke Women's Golf team, I quickly recognized our responsibility to help the local communities. I'm so proud of the way Birdies for Babies has been able to impact Duke Children's ICN and PICU babies and families. It's a project that will last forever and I hope with time will grow even bigger.
- Virginia Elena Carta, Duke Alumna, former Duke Women's Golf player, and Birdies for Babies founder
YOUR GIFT CREATES A BRIGHTER FUTURE FOR CHILDREN IN NEED
We appreciate gifts of any size, making sure that your generosity is used to advance medical care and provide a better tomorrow for our children. You can choose a dollar amount to give now, or continue exploring more ways that you can support Duke Children's.