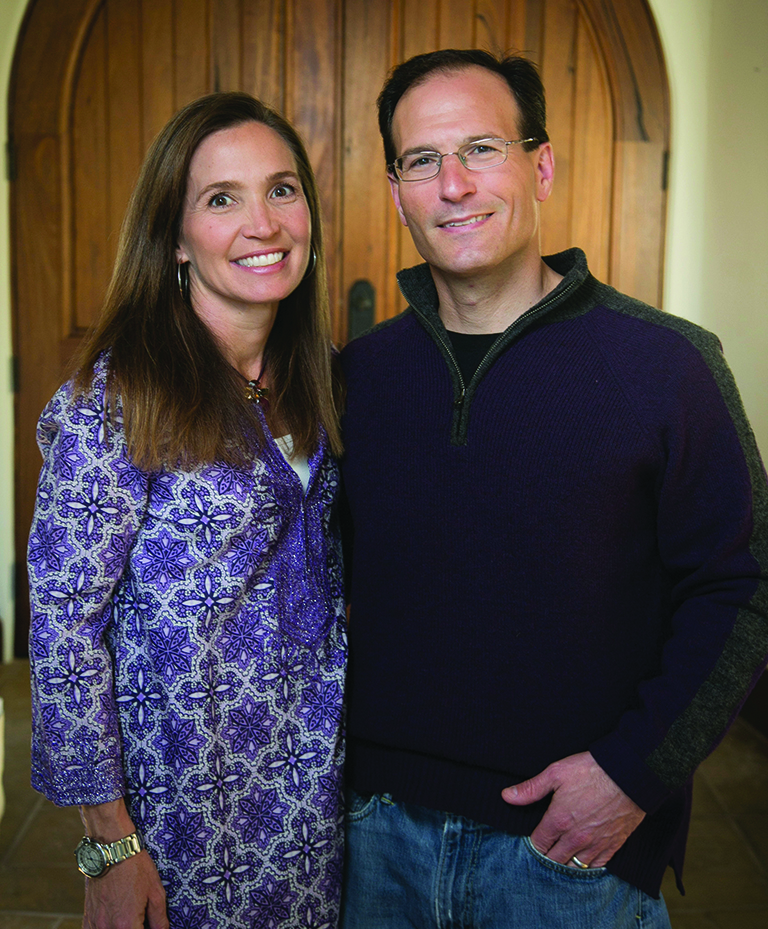 See How Your Gift Can Help
A $25 donation could fund...
Clothing for parents and children admitted to the pediatric intensive care unit during crisis.
Books for parents to read to their infants in the Intensive Care Nursery 
Gas cards for Family Support Programs to provide to families traveling to the hospital from outside of Durham
A $50 donation could fund…
One white noise machine for a baby in the Intensive Care Nursery to help create a developmentally-supportive environment within the hospital.
Five bicycle helmets for children admitted to the emergency department with bike-related injuries whose parents cannot afford a high-quality helmet.
Arts and crafts supplies to stock the playroom.
A $100 donation could fund…
Educational materials for the sickle cell transition program, helping adolescents maintain a sense of normality during a difficult time.
One dance class specifically geared towards patients who have developmental or physical challenges.
One hour of music therapy for kids in the hospital.
A $350 donation could fund…
30 books to help educate and support parents facing difficult fetal diagnosis resulting in their baby not surviving.
A $500 donation could fund…
30 hospital-safe, sanitation-approved specialty mobiles that fit on baby cribs in the hospital.
A $1,000 donation could fund…
Several iPads to help children receiving infusions pass the time in the Jim Valvano Day Hospital.
A $2,500 donation could fund…
The purchase of specialized diagnostic equipment for one of our clinics. 
Considering a Bigger Gift?
When you have the ability and desire to give a larger gift to Duke Children's, we're here to ensure sure that your gift achieves the greatest impact possible. See how your incredible generosity helps us continue advancing care.
$10,000:

Ongoing education for clinicians such as specialized lectures or other learning opportunities
Lab support for research into new treatments and techniques to help our youngest patients survive and thrive

$50,000:

Name a patient room in Duke Central Tower, the new pediatric inpatient space opening in 2021

$100,000:

Start a research endowment
Fund a fellowship, post-doc specialty training for our future providers, for one year
Name a children's activity space in new patient tower

$1 million:

Name a pediatric unit in Duke Central Tower, the new pediatric inpatient space opening in 2021
Endow a fellowship. Fellowship provide post-doc education opportunities for pediatric physicians looking to specialize in a certain areas. 

$3.5 million:

Endow a professorship. Endowed professorships are Duke Medicine's most prestigious faculty appointments. Because they recognize both exceptional achievement and the potential for future achievement, they are awarded to our most distinguished physician-scientists and clinicians, as well as to junior faculty members who have demonstrated extraordinary scholarship in advancing medical science and human health.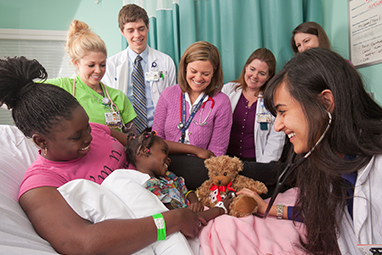 YOUR GIFT CREATES A BRIGHTER FUTURE FOR CHILDREN IN NEED
We appreciate every gift of every size, and will ensure that your generosity is used to advance medical care and provide a better tomorrow for our children. You can choose a dollar amount to give now, or continue exploring more ways that you can support Duke Children's.