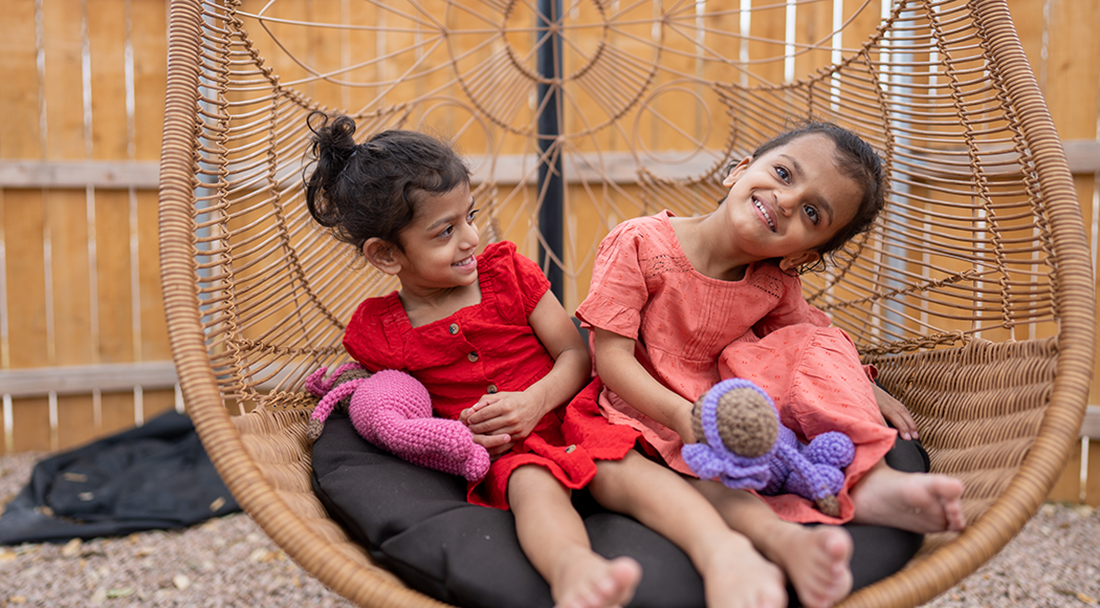 An Uncertain Start, an Incredible Journey
Comprehensive care charts a bright future for twins born at 23 weeks
By Lindsay Gordon-Faranda
Photography by Matthew Hooker 
Published as part of the Spring 2022 issue of Duke Children's Stories
Waliya Lari and her husband, Ismail Madni, literally have their hands full. 
As they share their family's story, they are regularly interrupted by the two squirmy, energetic girls who occupy their laps: twin sisters Amal and Alizay. The girls are typical toddlers, delightful, demanding, and full of life. Lari and Madni wouldn't have it any other way; when the twins were born, their survival, let alone the incredible successes and milestones they have reached during the past three and a half years, was never certain.
A DIFFICULT BEGINNING 
Lari and Madni came to Duke Children's after becoming pregnant with the twins; they lost their first child, a boy born preterm at 22 weeks' gestation, in the fall of 2017. The couple lived in Raleigh, and Lari's maternal-fetal medicine specialist, who was also a Duke physician, told her that Duke was the best hospital in the area for mothers at risk of early labor. Duke Children's 67-bed Intensive Care Nursery (ICN) is a Level IV Neonatal Intensive Care Unit, meaning that the unit provides the highest level of care for critically ill newborns. It is routinely at 90% or higher patient capacity. 
Amal and Alizay were born on November 11, 2018, when Lari was only 23 weeks pregnant. The twins were in the hospital for six months. As micro preemies, both girls had numerous complications. Both were on ventilators to support their breathing. Amal had a bowel perforation two weeks after birth and needed bedside surgery in the ICN as she was too fragile to move to the operating rooms two floors away. At one point Alizay's breathing tube came dislodged and would not reattach—what would happen if it didn't go back in, and she couldn't breathe? Though the situation was critical and frightening, Lari and Madni remember the incredible calm and confidence displayed by everyone involved with their care.
Being in the ICN can be overwhelming: tiny babies covered in equipment, with various tubes and intravenous lines in place, the beeping of the machines, the close quarters. Madni and Lari soon developed a daily routine in the ICN and came to befriend the providers. "I really appreciated how positive and optimistic everyone was," Madni recalls. "It helped keep us in a good state of mind. It is bizarre to say that I miss [being in the ICN], but we had a whole little world of people who cared about our daughters as much as we did."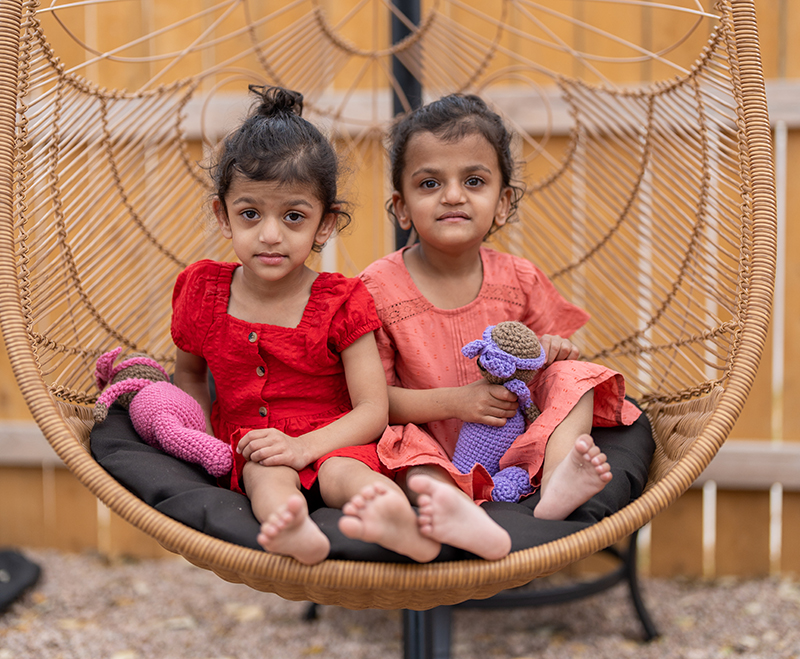 "I really appreciated how positive and optimistic everyone was. We had a whole little world of people who cared about our daughters as much as we did." 
Ismail Madni
Duke Children's Patient Parent
WHEN WORLD-CLASS CLINICAL CARE MEETS WORLD-CLASS RESEARCH 
Prognosis for babies born at 23 weeks is a waiting game, though now over half will survive with medical care. Complications are numerous: brain bleeds, infections, intestinal issues like the bowel perforation Amal faced, and more. This risk drops exponentially as fetal development progresses, especially after 28 weeks. As recently as the late 1980s and early 1990s, 90% of babies born at 23 weeks wouldn't survive. 
Noelle Younge, MD, assistant professor of pediatrics, has written extensively on the improved survival rates of babies born between 22–24 weeks. More importantly, she has noted that these outcomes do not correlate with an increase in neurodevelopmental problems. "The outlook has completely changed for families facing preterm delivery at this time," Younge states. "It wasn't that long ago that we didn't have that many treatment options for them." 
Extremely preterm infants have higher success rates at Duke Children's than at comparable hospitals, in measurements involving both survival and recovery from complications. Michael Cotten, MD, professor of pediatrics and chief of the Division of Pediatric Neonatology, says the reasons why are largely due to Duke's involvement in multiple collaborative programs. 
Duke is a member of the National Institutes of Health-supported Eunice Kennedy Shriver Neonatal Research Network, a consortium of 14 sites across the country that shares information about clinical treatments and research discoveries and participates in clinical studies. Duke is also part of the Vermont Oxford Network, a collaboration of more than 1,000 neonatal care centers worldwide that shares data on clinical outcomes and works to establish benchmarks for clinical care by conducting mass efforts on quality improvement studies. Additionally, Duke is involved with local networks, including the Perinatal Quality Collaborative of North Carolina. 
"Duke has an open-minded approach to what we do well and what we don't do well," Cotten adds. "Being part of [these networks] allows us to participate in studies and to ask and answer questions to improve care for all babies in our ICN."
Jennifer Peterson, MD, who was medical director of the ICN when the Madni twins were inpatients, also credits every member of the multidisciplinary team. "We are a collaborative unit that takes everyone's piece of expertise and utilizes it to its fullest which is why our ICN has the amazing outcomes that people marvel at." Cotten, Younge, and Peterson also acknowledge simple interventions, improved maternal care, and increased parental involvement as improving long-term success rates. 
Lari and Madni were aware of the unique opportunity that being at an academic hospital provided, not just for the care given to the twins, but also for how their experience could help other families. They enrolled the twins in every research study available. "Past research enabled them to survive," Lari says, "and we wanted to pay that forward."
Younge is grateful to all the families who participate in research because there is much to learn, especially now that viability for babies born at 22-24 weeks is so new. "There is still so much to be learned about how to best care for these infants."
CONTINUING SUPPORT 
Amal and Alizay's Duke Children's journey wasn't over after they were discharged. They were followed for several years by the Special Infant Care Program. The program, which is overseen by William Malcolm, MD, professor of pediatrics, provides comprehensive care to families who are taking their babies home after long hospital stays. Babies are monitored for a variety of developmental milestones and receive outpatient clinical care from a multidisciplinary team of providers, including physicians; a child psychologist; physical, occupational, and speech therapists; a dietician; a social worker; and others. The program also has an infant complex care fellowship program, the only fellowship of its kind in the nation, which trains pediatricians in how to care for high-risk infants after they are discharged from the hospital.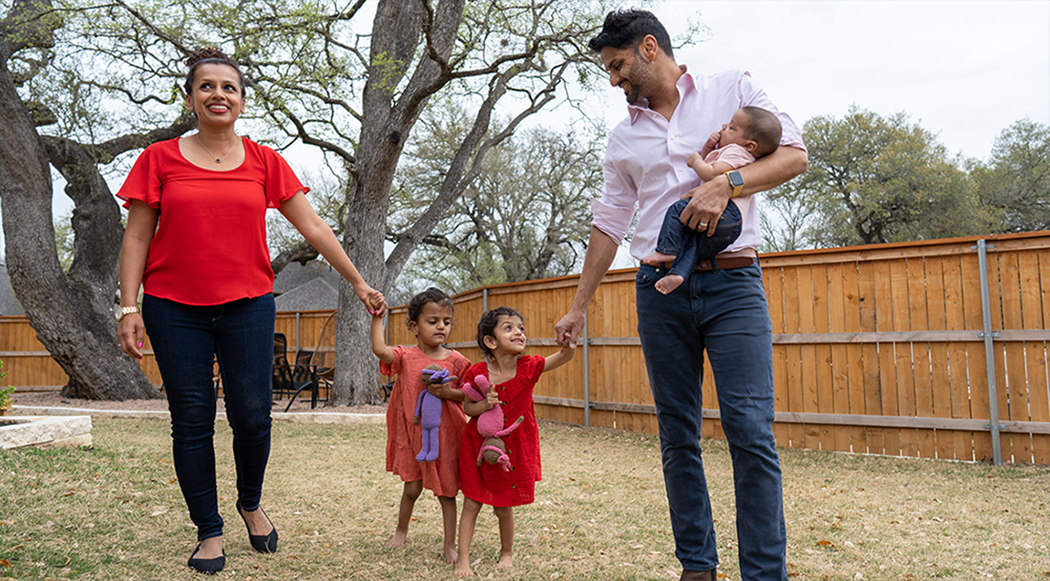 Special Infant Care also includes the Transitions Program, which provides the parents of the highest-risk infants, such as those born at 26 weeks or less or infants going home with medical equipment, comprehensive and full-time outpatient support. This includes a pager that the parents and primary care physicians can use 24 hours a day, seven days a week, should there be an issue at home, enabling the medical team to provide immediate support and problem-solving. The Transitions team also teaches parents how to care for their medically complex children at home, including operating the medical equipment many of these babies need. 
Malcolm sees Special Infant Care as the bridge between intensive and primary care. "When you look at the roller coaster ride of having a baby in intensive care, you don't realize how stressful it is taking them home," he says. "Having this sort of program is so important because it supports the family and hopefully alleviates some of the stress of taking home a fragile baby." 
Madni and Lari were grateful for this added safety net when they were finally able to take their girls home from Duke. They say they used the pager system quite often, noting that it was an enormous support system that helped them through worrisome moments. The twins were only readmitted for planned surgical procedures. "What stood out for the twins is that while they had their challenges, they both did incredibly well," Malcolm recalls. "After they went home, they stayed home, and that's because the parents knew their kids, learned how to care for them properly, and alerted Duke when something wasn't going well."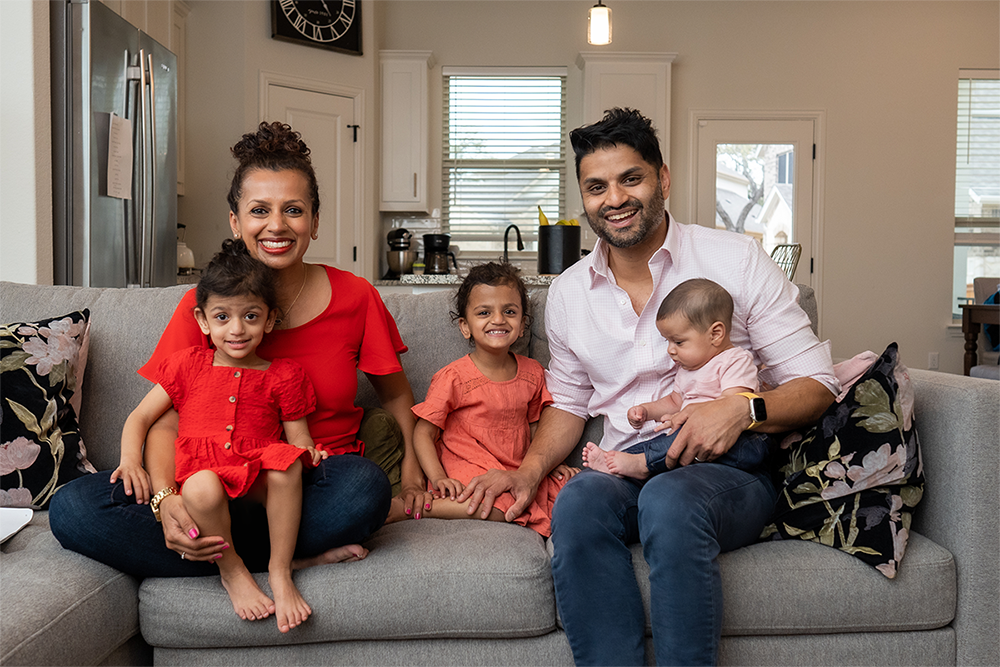 When Amal (in bright red) and Alizay (center, in coral) were born at 23 weeks, their parents could only dream about the girls one day walking, talking, playing, and doting on their new baby brother, Azmi.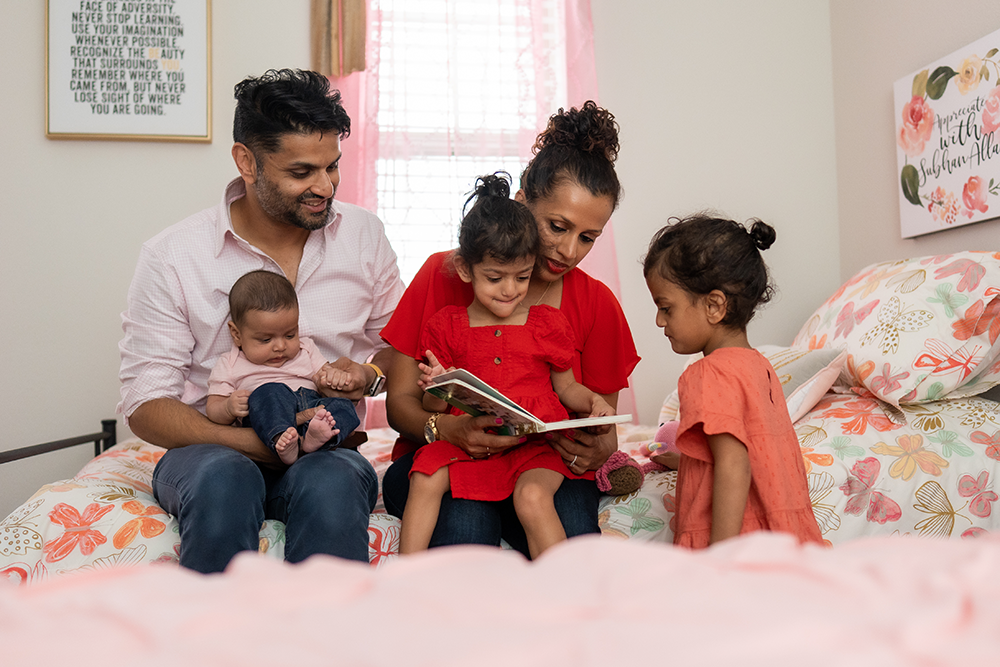 The twins and their family recently moved to Austin, Texas, to be closer to relatives. However, they waited until Amal and Alizay graduated from the Duke Children's Special Infant Care Program, an outpatient clinical and support program for families taking their babies home after long hospital stays, before making the move.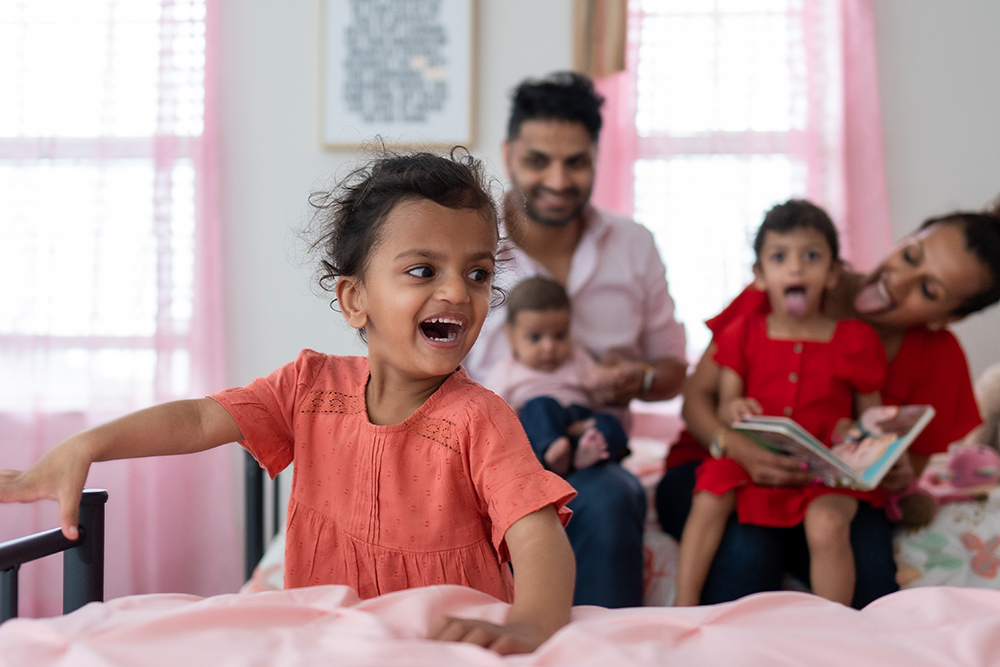 Amal, in the foreground, and Alizay have both achieved numerous milestones in their three and a half years and are now finished with all outpatient therapies.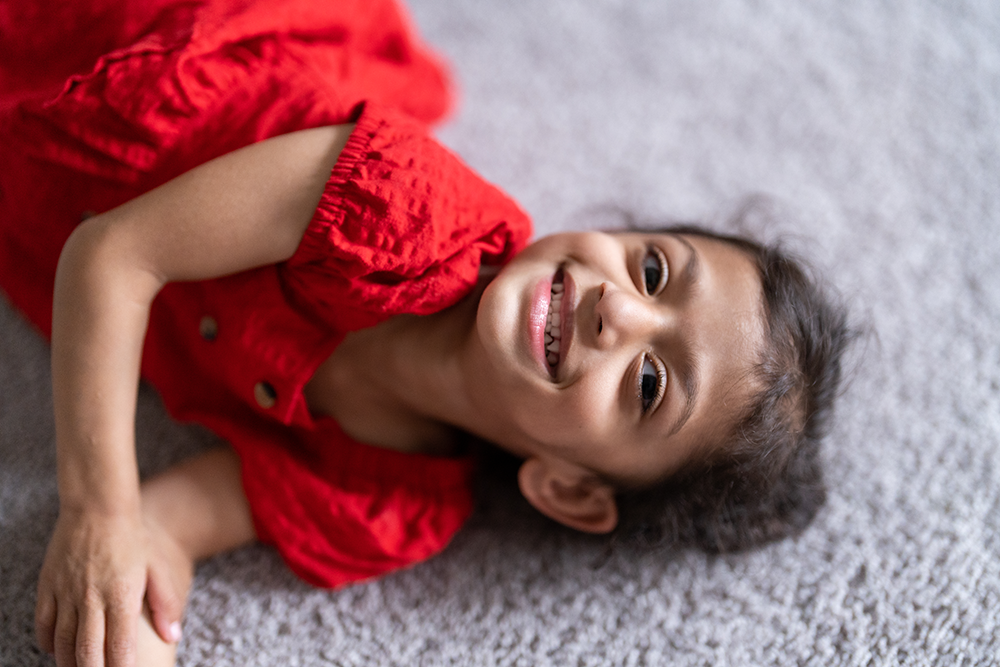 Alizay, pictured here, and her sister Amal are typical three-year-olds: rambunctious and full of life. 
NOT JUST SURVIVING, BUT THRIVING 
Guiding an incredibly preterm baby to a full and healthy life takes an entire village, and the providers at Duke who care for these babies do not take their responsibility lightly. Ronald Goldberg, MD, professor of pediatrics, directed the ICN from 1996 until 2017, and witnessed enormous improvements and changes in neonatal care. He recognizes all the achievements around research and clinical care, but to him, what has always stood out about the Duke Intensive Care Nursery is a passion that cannot be quantified. "When I first came to Duke, I remember an extremely preterm baby died, and the nurses held the child as it died," he recalls. "And I felt the one thing that the unit had is a heart. It still has that heart. It's a moment I'll never forget." 
"Parents trust Duke to take care of their most prized possession," Peterson adds. "It is a privilege to be a part of the patient's care and the family's journey." 
Amal and Alizay's journey to a bright future is just beginning. They both graduated from Special Infant Care when they were around two and a half years old. Shortly after, the family left the Triangle to move to Austin, Texas, to be closer to extended family—their primary reason for remaining in the Triangle was to ensure both girls completed their follow-up clinics at Duke. 
The girls, who turned three in November 2021, are flourishing in their new home. They have both been discharged from all outpatient therapies and are healthy toddlers: attending preschool, making friends, and achieving milestones such as walking and talking and having their feeding tubes removed—milestones that were distant dreams when the girls were first born. Amal and Alizay have also recently become big sisters, welcoming a little brother, Azmi, to the family in December 2021. Their parents report that the twins are doting big sisters to their newest family member, who was born full-term at 39 weeks. 
Despite the twins' difficult start, Madni and Lari look at their time at Duke with nothing but positivity, expressing gratitude to every physician, nurse, and therapist who played an integral role in helping their daughters not just survive, but thrive. "Every time we visit a new doctor, they are amazed the twins were born at 23 weeks," Lari says. "It speaks volumes about where they were, how far they have come, and the fruit of all the work Duke has done. They are healthy. It's amazing." 
Every time we visit a new doctor, they are amazed the twins were born at 23 weeks. It speaks volumes about where they were, how far they have come, and the fruit of all the work Duke has done.
Waliya Lari, Duke Children's Patient Parent
YOUR GIFT CREATES A BRIGHTER FUTURE FOR CHILDREN IN NEED
We appreciate gifts of any size, making sure that your generosity is used to advance medical care and provide a better tomorrow for our children. You can choose a dollar amount to give now, or continue exploring more ways that you can support Duke Children's.