A Team of Passionate Hearts
A Duke Children's clinic finds the perfect match in a supporter with a passion for helping those who need it most
By Miriam Sauls
Photography by Les Todd 
Published as part of the Spring 2022 issue of Duke Children's Stories
Away from the main Duke University medical campus is a specialty clinic on North Duke Street—you may not have heard of it. In a building with other pediatricians, the Duke Child Abuse and Neglect Medical Evaluation Clinic (CANMEC) is a world unto itself behind frosted windows to protect the privacy of the vulnerable population who accesses medical care there.
This small clinic with a big heart serves approximately 700-800 children a year for whom there is concern for sexual or physical abuse or neglect. Children referred to the clinic may have been taken to the emergency room, their primary care provider, a mental health provider, or they may have been reported to Child Protective Services or to law enforcement. These agencies then rely on CANMEC to provide expert medical evaluation of the child's health related to possible abuse or neglect and to guide case decisions, including how best to support families.
A SMALL CLINIC, AN ENORMOUS NEED 
The clinic has been operating since the mid-1980s and is currently directed by Aditee Narayan, MD, MPH, professor of pediatrics and associate dean for curricular affairs at the Duke University School of Medicine. "I first became exposed to the field of child abuse pediatrics when I was a resident at Duke," says Narayan. "I didn't even know it was a field or a career path, but I actually went into medical school with the goal of serving this population that I serve now, which is vulnerable children and adults in crisis."
Evaluations at the clinic include comprehensive exams for injuries, visual documentation, interviews, testing and treatment for sexually transmitted infections, mental health and development needs assessments, and screening for other adverse childhood experiences. After these assessments, the clinic helps coordinate additional services such as mental health treatment and referrals to other medical subspecialties. 
While the clinic is one of five in North Carolina doing this comprehensive work, it is the only program that offers a child abuse pediatric fellowship. The first recipient of the accredited fellowship was Lindsay Terrell, MD, assistant professor of pediatrics. Like Narayan, Terrell was similarly driven by a long-time passion to work with this vulnerable population.
During her residency at Duke from 2011 to 2014, Terrell found herself spending more and more time in the Child Abuse and Neglect Clinic. She was trained in general pediatrics and wished for a career that allowed her to impact the health of vulnerable children, specifically those in foster care. At the same time, Narayan was trying to create and fund a three-year child abuse and neglect fellowship. Fortuitously, Terrell's strong passion coincided with the beginning of the fellowship program.
But funding is always a challenge for new programs.
AN INCREDIBLE PASSION FOR DUKE CHILDREN'S 
Enter Steve Felton. Felton, a financial advisor from Rocky Mount, spent time at Duke Children's with his son who was battling a staph infection. Felton vividly recalls the day they were leaving the hospital more than ten years ago. "I said 'Lord, I know we're going home today and I'm very thankful, but I just have to do something for this hospital. I don't know what it's going to be, but when you put it on my heart, I promise I'll act on it.'"
Felton's desire to help Duke Children's remained until one day he had the idea to host an auction and wine tasting to benefit the hospital. He reached out to his friends, and they got to work. "I made a promise I'm not breaking," Felton says. "We raised $27,000 that first event, and we did it again and have raised over $100,000."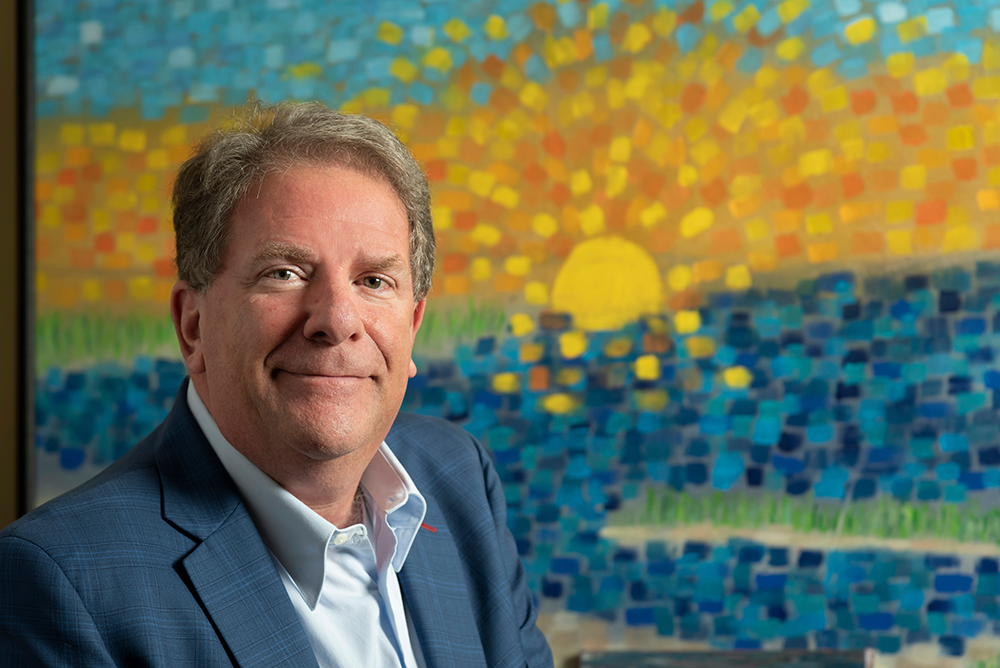 Felton was eventually contacted by a gift officer from Duke Children's Development and was invited to join the Duke Children's Board of Advisors. "I turned white as a sheet and went outside in the hall and said 'somebody get me some water.' I felt like I was going to pass out. But then I joined the board." 
As a financial adviser, Felton is in a perfect position to advise clients who want to donate to local causes. His enthusiasm for Duke Children's is no doubt palpable to his clients, many of whom are now Duke Children's donors, thanks to his tireless advocacy. And that passion is also evident when he volunteers for fundraising events like the annual MIX 101.5 Radiothon for Duke Children's.
After raising money for several different programs at the hospital, Felton was introduced to CANMEC, which was looking for funding for its fledgling fellowship program. Learning about the work at the clinic was all it took to convince Felton it was a perfect place to direct his energy. Thus, the clinic got its fellowship funded, and Terrell's dream job became a reality.
But Felton didn't just raise money for the fellowship. On a visit to CANMEC, he noticed the walls were bare. So he fixed that too by providing objects of his other passion—painting. Besides donating his paintings to liven up the walls at the clinic, he encourages donating to the clinic on his website, sfeltondesigns.com and shares proceeds from his art sales to the clinic and other local charities.
"Steve Felton not only asked how he could help, but he actually listened and made it happen," says Narayan. "He is completely real and the ripple effects from his partnership with us have been amazing."
To Terrell, Felton was this guy in the sky who brought life-changing opportunities to her life. She has since gotten to know him and says he couldn't have a bigger heart. "To see that his generosity has allowed us to transform the care for children in just a few years is incredible, and we are excited to see the long-term impact."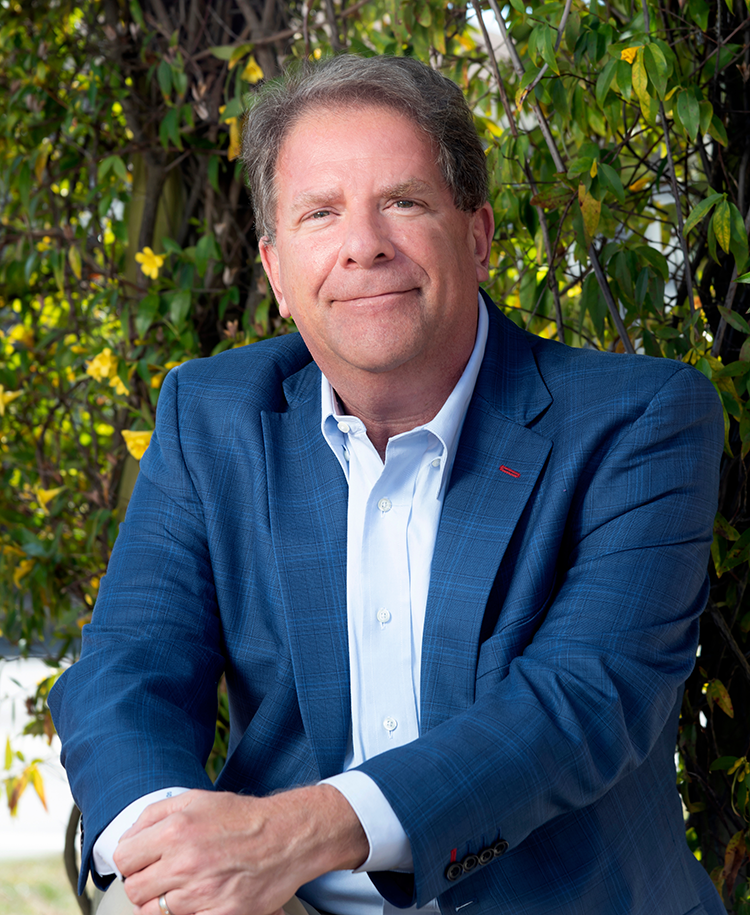 "You never know what a gift is going to do, and one little gift can turn into another gift and another gift." 
Steve Felton
Duke Children's Supporter
A CONTINUING NEED 
Terrell went on to be the first director of the Foster Care Clinic within the Child Abuse and Neglect Clinic, making it the only clinic in the state that combines the two programs in one space. Terrell considers it a privilege to work with children in foster care, their foster parents, social workers, and biological parents. "During clinic days, it is only children in foster care and their caregivers who are in our waiting room." Terrell is moved by children who realize they are not the only ones in their situation. "They often express feeling sad or worried about the recent changes in their lives," Terrell says. "I get to tell them that every other child that comes in here feels the same way. And, I believe, that it is important for them to hear they are not alone."
Herself a foster parent, Terrell says, "Research shows you just need one person who cares about you, shows you respect, and how to love to improve resiliency and have a long-term impact. I often think it could be one of our interactions in here that gives children some hope for their future."
Outsiders marvel at how the clinic doctors and case workers manage coping with this intense work day after day. "It's incredibly difficult work," says Narayan. "We are sitting with people for some of the worst moments of their lives. What keeps us going is knowing that we can give care with kindness and compassion."
Narayan remembers being told multiple times that her team are the only people who have given families hope that their child is going to be okay. The team is there for families in their darkest moments, but they never claim to fix everything. "Nobody has that power," Narayan adds. "But we can help them feel that things aren't hopeless, and we can share with them what we know to help their children." 
Narayan credits her incredible team as a daily motivator. The team shares the same values and supports each other through positive and negative times. She also stresses that no one on the team is impervious to the sadness they witness every day; they simply determine how to manage it and know to rely on each other. 
And that coping skill is necessary, because the need for spaces like this—not just in North Carolina, but also around the whole nation—isn't going away. "Our Foster Care Clinic has received national recognition and we're receiving questions and referrals from across North Carolina," says Terrell. "We have great opportunities to grow but figuring out how we gain support is challenging." 
"This work with the clinic has far exceeded anything I ever imagined," says Felton. "And there are a lot of people in this world who have a heart to give, but they don't think their little bit matters. But I tell them you never know what a gift is going to do, and one little gift can turn into another gift and another gift—there's no telling what it can turn into. 
"I'm never too busy for anything Duke Children's needs," Felton adds. "And I say if I can do it, others can do it. I'm just a regular father with a passionate heart." 
And he found his match when he joined the team at CANMEC, all with equally passionate hearts. 
Research shows you just need one person who cares about you, shows you respect, and how to love to improve resiliency and have a long-term impact. I often think it could be one of our interactions in here that gives children some hope for their future.
Lindsay Terrell, MD, Director, Duke Foster Care Clinic
YOUR GIFT CREATES A BRIGHTER FUTURE FOR CHILDREN IN NEED
We appreciate gifts of any size, making sure that your generosity is used to advance medical care and provide a better tomorrow for our children. You can choose a dollar amount to give now, or continue exploring more ways that you can support Duke Children's.