KIDS CARE GRANT STORY - PROJECT ADAM NORTH CAROLINA
Children's Miracle Network Kids Care Grant helps Duke Children's launch Project ADAM in North Carolina
In 2018, Jordan Ezekian MD, MPH, and Salim Idriss, MD, PhD, were awarded a Children's Miracle Network Kids Care Grant to start an affiliate of the national Project ADAM program in North Carolina. Project ADAM began in Wisconsin in 1999 after the sudden cardiac arrest and death of Adam Lemel while he was in school. Adam's parents started the program to advocate for the placement of automatic external defibrillators (AEDs) and cardiac emergency preparedness in schools.

Project ADAM has spread across multiple states and because of the funds from the CMN Kids Care Grant, as well as funds from the 2018 Over the Edge for Duke Children's event, Drs. Idriss and Ezekian were able to launch Project ADAM North Carolina. The program is coordinated by Danielle Sturkey, Duke Children's pediatric nurse practitioner in pediatric cardiology and electrophysiology, and Malissa Pinette a Duke Children's pediatric cardiology and echocardiography sonographer. Sturkey and Pinette lead a team of faculty, fellows, residents, nurses, staff, and undergraduate students who all working to make North Carolina schools and youth centers heart safe.
Thanks to the advocacy of a Duke Children's patient parent, the Duke Children's Project ADAM team formed a partnership with the leadership of the Boys & Girls Clubs of Wake County. The Boys & Girls Clubs of Wake County acquired AEDs for each of their seven locations, assembled cardiac emergency action teams, practiced drills, and completed all of the items on the check list for Project ADAM, making the organization a Project ADAM Heart Safe center, and one of the few Boys & Girls Clubs in the country that are certified Project ADAM Heart Safe. 
The Duke Children's Project ADAM team has also partnered with Hillsborough Elementary School in Orange County, which is now the first school in North Carolina to meet Project ADAM Heart Safe criteria. The Duke Children's team worked with the school leadership to meet this goal, and are hopeful that Hillsborough Elementary will be the first of many Project ADAM Heart Safe schools in the state. While there is legislation in North Carolina requiring AEDs in government buildings, there is no such legislation that requires schools to have an AED or cardiac action plan. Cardiac arrests in North Carolina youth continue to occur, but the Duke Children's Project ADAM team will continue to work to ensure a better outcome for these children.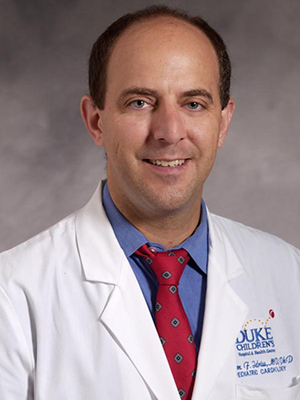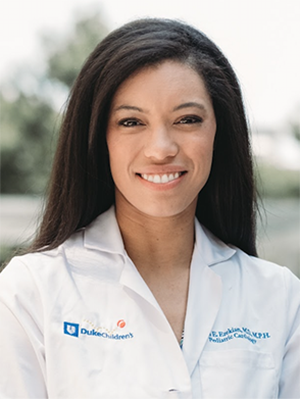 YOUR GIFT CREATES A BRIGHTER FUTURE FOR CHILDREN IN NEED
We appreciate gifts of any size, making sure that your generosity is used to advance medical care and provide a better tomorrow for our children. You can choose a dollar amount to give now, or continue exploring more ways that you can support Duke Children's.